NEW COVER - NEW PRICE - (FOR A LIMITED TIME!)
Posted on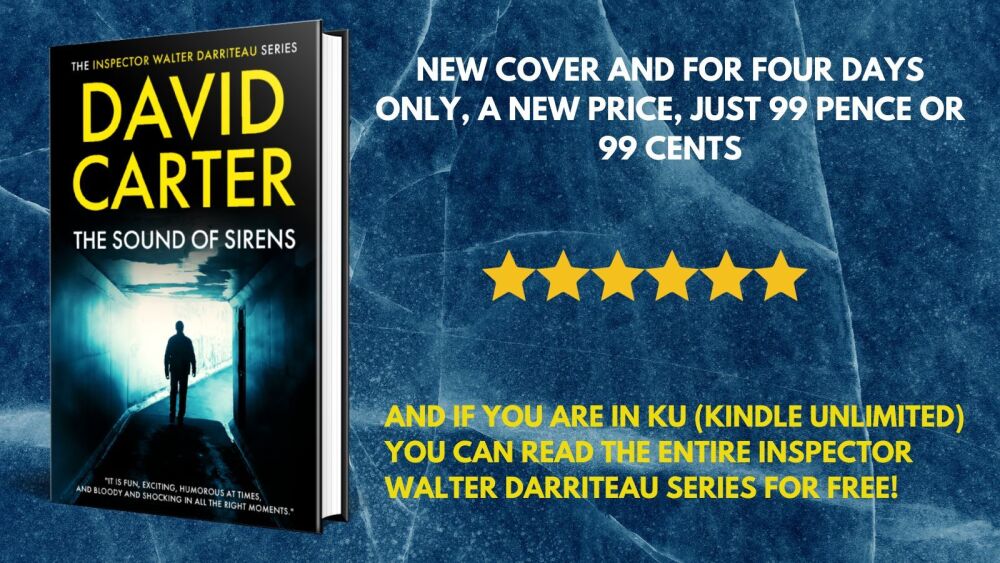 News today of a special offer on the Ebook for "The Sound of Sirens", the second book in the Inspector Walter Darriteau series.
For four days only, it's has been reduced to just 99 pence in the U.K. or 99 cents in the U.S. against the usual prices of £3.99 or $4.75, so it is a decent saving.
If you haven't already read "The Sound of Sirens" you might like to pick up a copy today because it will not be this price again until at least 2025, so why not pop a copy on your reading device and maybe read it over the winter?
If you happen to be in KU (Kindle Unlimited), you can read the whole book for FREE today, and that goes for all of the books in the Inspector Walter Darriteau series.
To buy your Ebook copy, CLICK on either of the graphics in this blog post, or CLICK HERE.
It's less than a pound or less than a dollar, and what can you get for that these days? Not even a cup of coffee or a newspaper, and both of those are gone by tomorrow.
As ever, thanks for reading, don't miss it!
David Carter.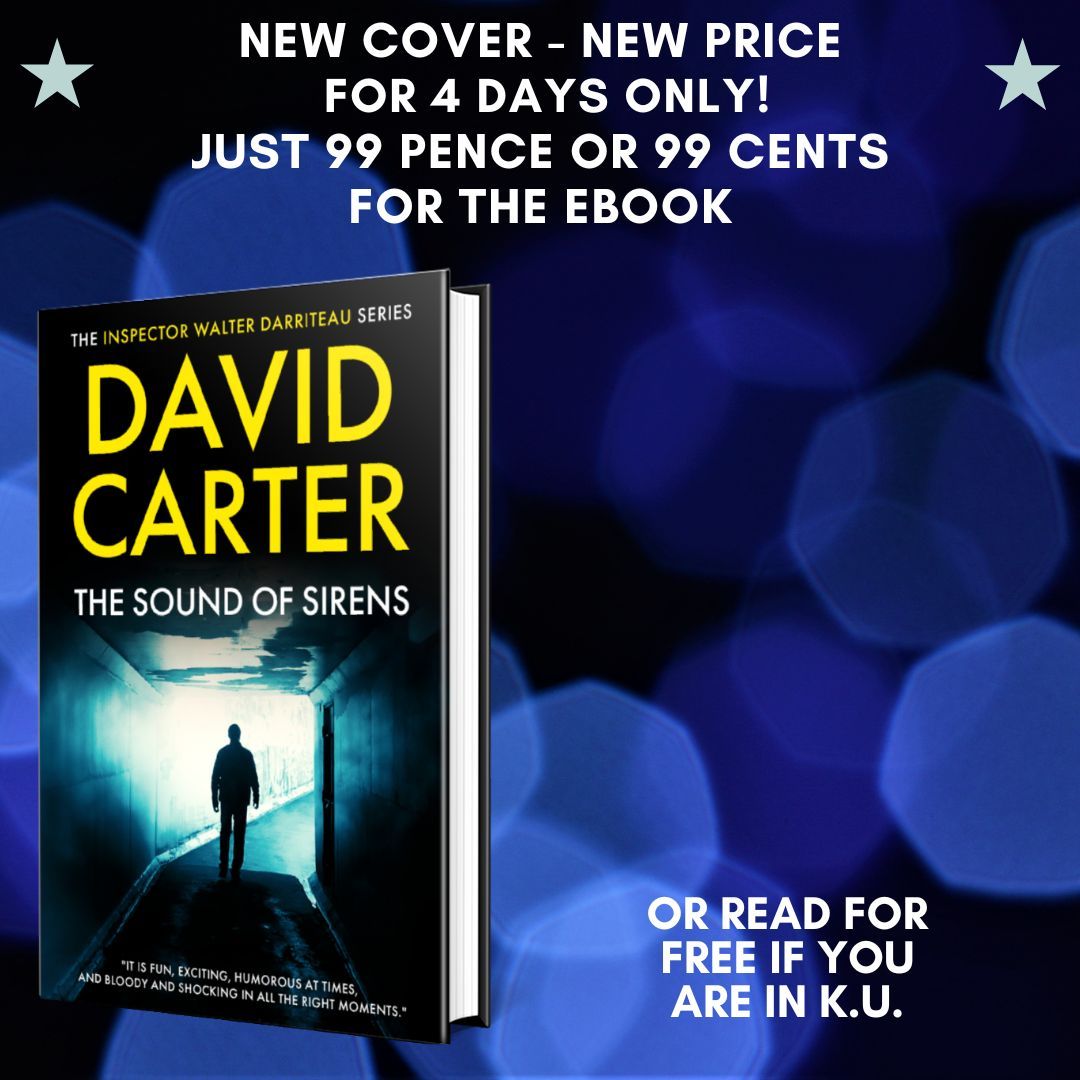 If for any reason the graphics don't work, CLICK HERE TO BUY