New Inspector Walter Darriteau Book for 2023
Posted on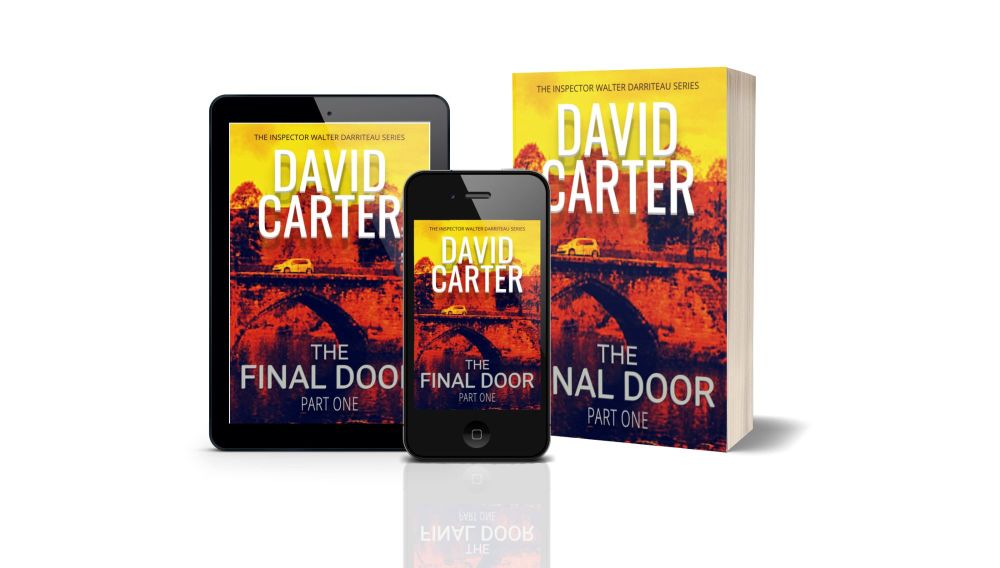 News of the first new Inspector Walter Darriteau book for 2023.
"The Final Door - Part One" is now available on Amazon to order.
Here's more information and the blurb:
Important Note for readers:
"The Final Door" is the largest case-story Inspector Walter Darriteau has ever dealt with. The full investigation runs to over 700 pages and has been split into Parts One and Two. The book promoted here is Part One only. Readers should know all plot threads will not be resolved during Part One. Here's the blurb.
"On a squally November night beside the Dee estuary on the Wirral peninsula, a man falls to his death from Thurstaston cliffs. But was it an accident, suicide or murder? Who is the victim, why would anyone want to kill him, and if it was murder, who is responsible?
Thirty minutes later, a pair of tripping, giggling kids ring the emergency services to report the incident.
Wirral police were busy dealing with a catastrophic traffic pile-up on the M53, and seek help from neighbouring Chester. At midnight, Inspector Walter Darriteau was disturbed at home and asked to attend the incident to examine the scene, and secure the body.
So begins "The Final Door – Part One", the eleventh book in the Inspector Walter Darriteau series, a chunky story that takes the reader on a journey no one could have foreseen after that initial phone call set everything in motion."
This is a work of fiction.
As you might expect Part two is to follow. More information on that as we have it.
Click on the Amazon ad for more information and to order.