Indie Author Across Several Genres.
The new Inspector Walter Darriteau book for 2023
"The Final Door - Part One"
is now available to pre-order here:
Check it out! More details to follow soon...
*****
Part Two is now also available to pre-order
*****
The New Meredith Hawkes book "Running Forever" is out now.
"Running Forever" is also available in Kindle Unlimited (KU) now.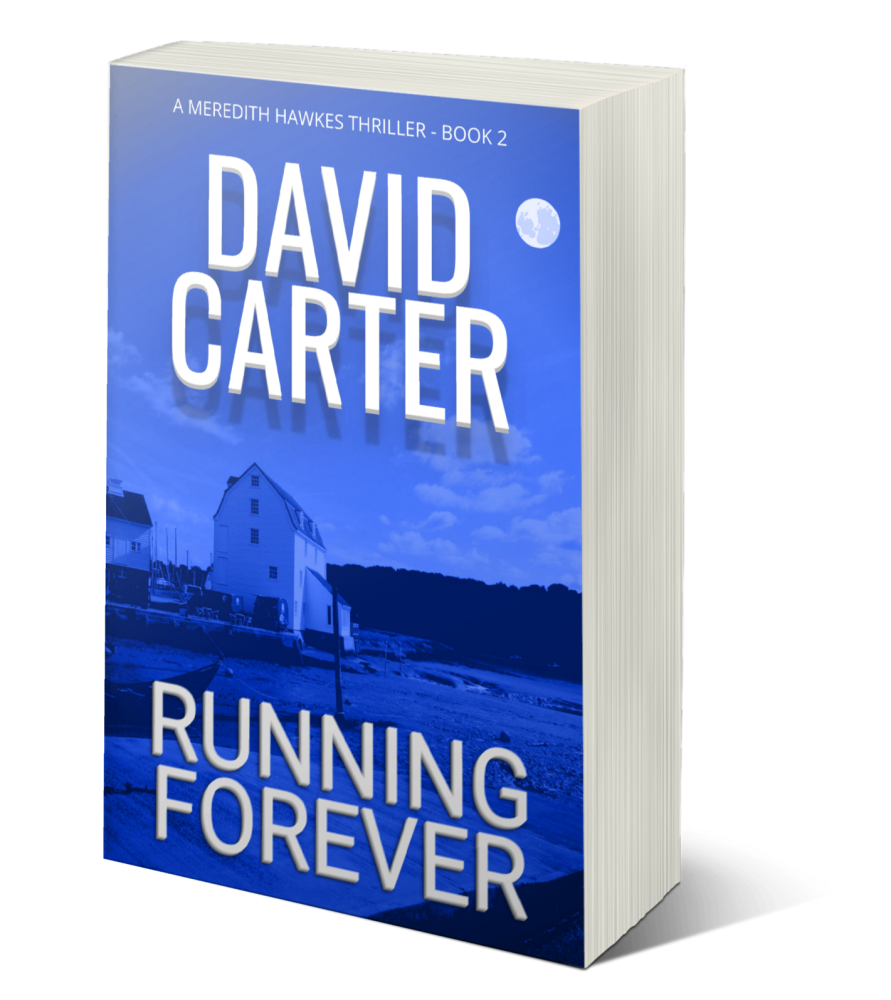 For more information on Meredith Hawkes click here
or you can order the book here now: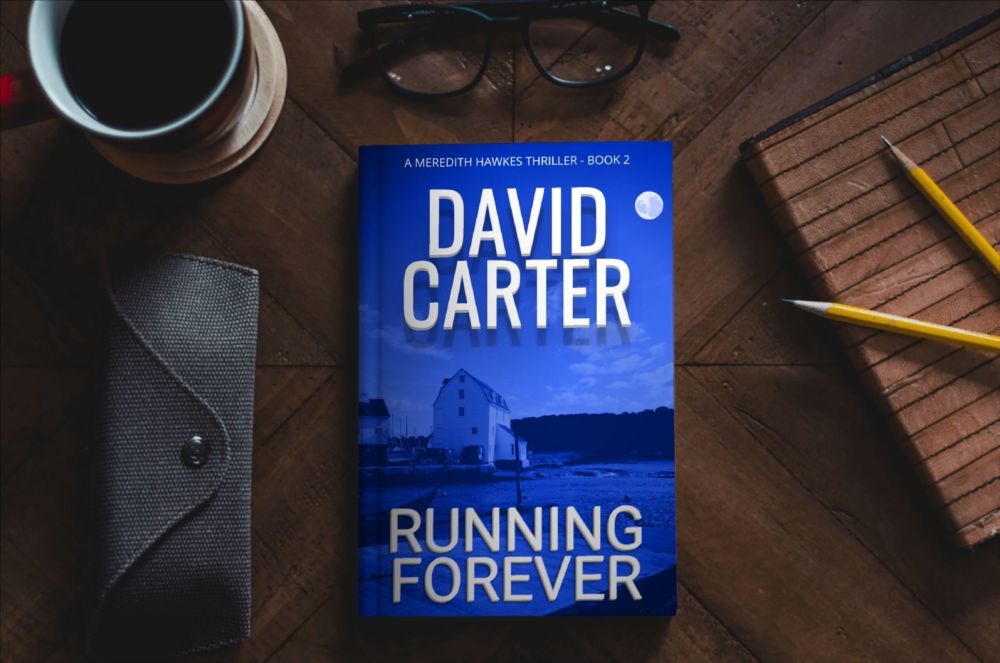 Read it in Kindle Unlimited (KU) if you are in that programme.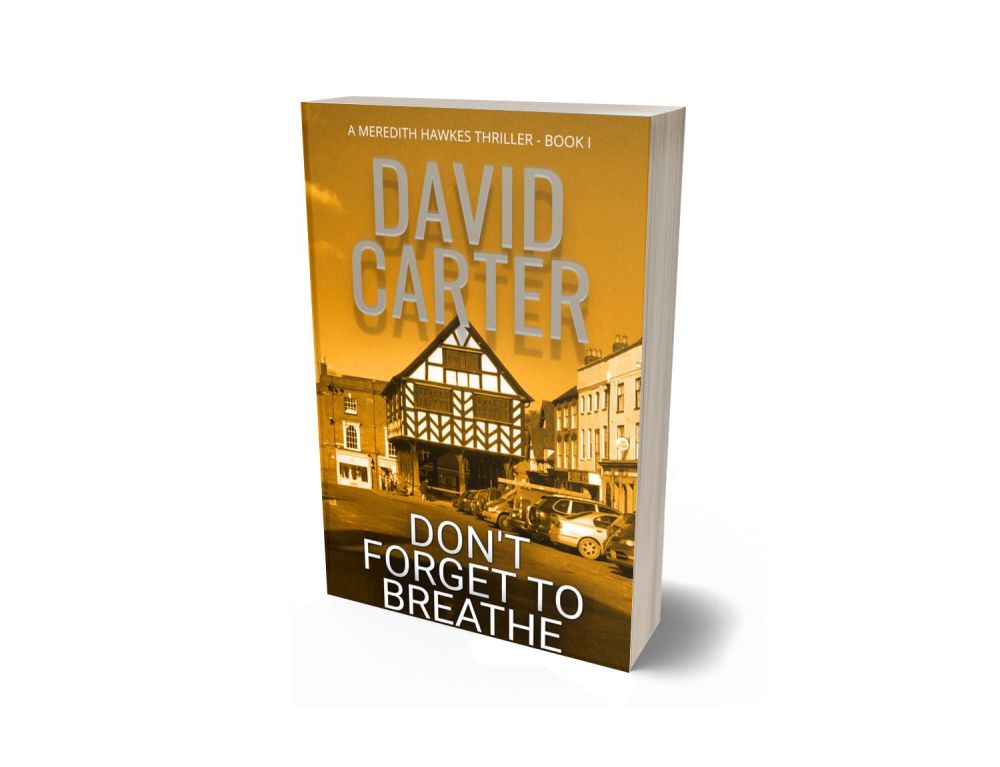 And now for something new and different…
The first book in David Carter's new thriller series, "Don't Forget to Breathe" is now available to pre-order.
Released on August 18th 2022, the second and third books in the series are scheduled for release one month and two months later.
Here's the blurb:
"Meredith Hawkes has just left the Royal Navy after serving twenty years. His father, brother and sister are expecting him back at the family's detached bungalow up on the Wirral, but Hawkes has other ideas.
He wants to travel, not across the globe, but to the hundreds of small country towns spread across England, places he has never visited before.
Hawkes reckons it will prove a quiet relaxing time. He feels truly free for the first time in years, and perhaps he might meet the woman of his dreams.
But it doesn't turn out that way.
It seems rural and coastal towns have a story all of their own, and Hawkes has a knack of stumbling across people and events most people would choose to avoid.
"Don't Forget to Breathe" is the first book in a new series of British thrillers from the creator of the Inspector Walter Darriteau stories."
Pre-order now and you won't be charged until the release date of August 18th 2022.
You can pre-order here: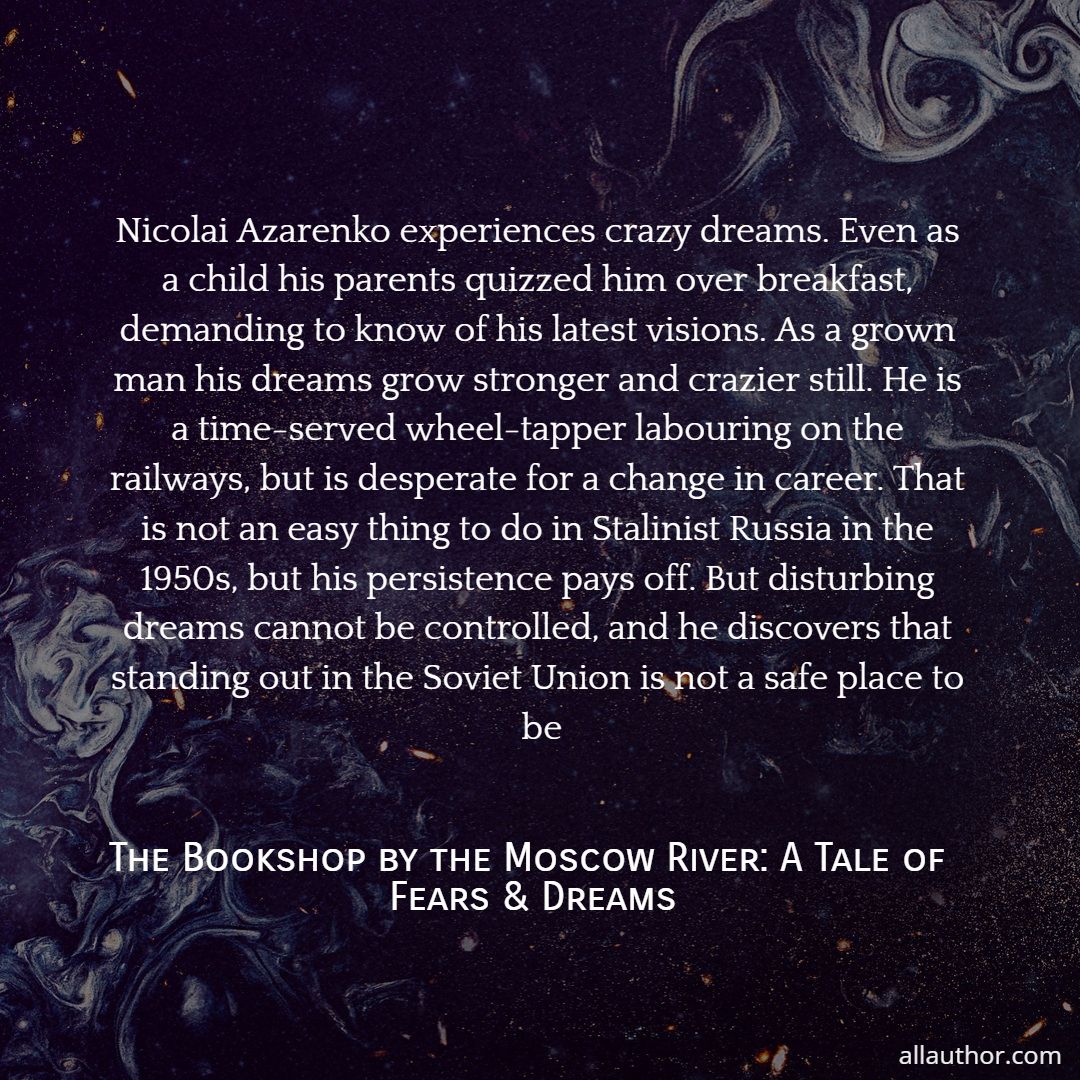 ;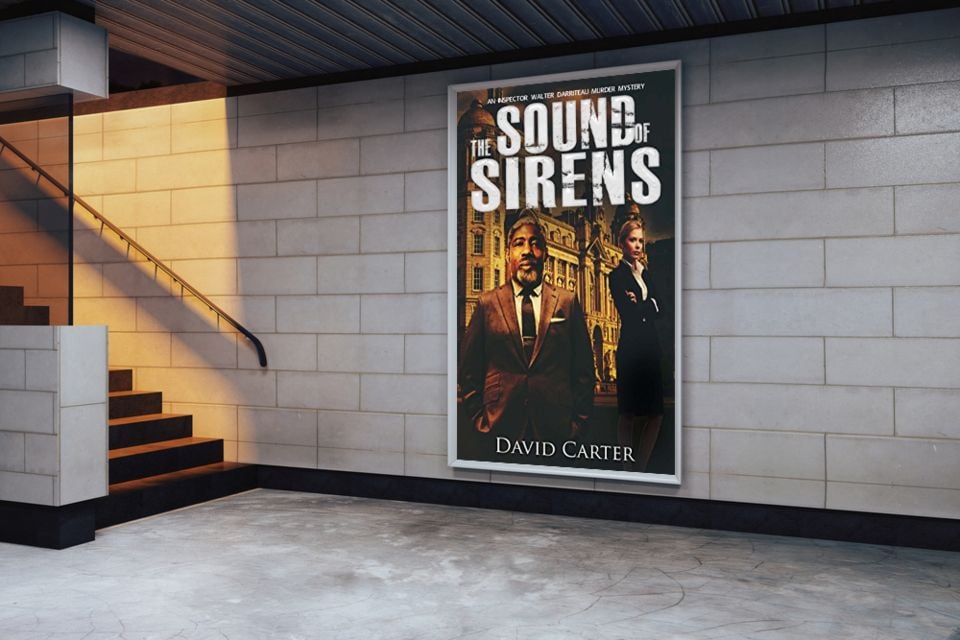 It's aways nice to hear from people who have bought and read and enjoyed my books. All writers love that for it keeps them going. I received this really nice letter this week, and it just goes to show the power of the all encompassing internet. They will find you wherever you are!!!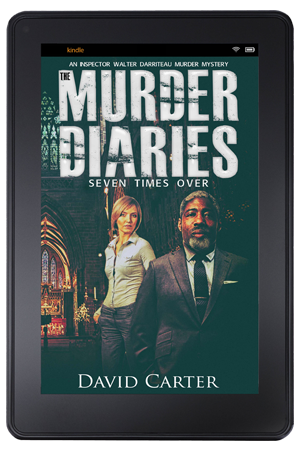 This book is the first in an eight book series that features the detective Inspector Walter Darriteau.
A man is run down and killed on the Chester ring road in the small hours of the morning. But is it an accident, suicide, or murder? Walter Darriteau is on the case. The dead man's wife doesn't seem that concerned about it. She's more interested in the insurance policy that will pay off the mortgage. Where was she when the accident happened?
If you like English detective stories "The Murder Diaries – Seven Times Over" is the one for you. It's a standalone novel in a series that includes "The Sound of Sirens", "The Twelfth Apostle", "Kissing a Killer", "The Legal & the Illicit", "Five Dead Rooks", and the big new one "Old Cold Bones" released on August 27th 2020.
There's also a Walter Darriteau Box Set available that features the first four books.
And for you Kindle Unlimited (KU) fans out there, all these books are now available in KU for the first time.
Don't miss the 99 pence/99 cents offer. 5 days only. Once it's gone it's gone.
To Buy in the UK CLICK HERE
To Buy in the USA CLICK HERE
Thanks for reading, and if you pick up this bargain priced book, thanks a lot, I appreciate it,
David.
****
Hi David
I started reading your books about 6 months ago and I've read loads already !
I really loved The Legal & The Illicit and The Death Broker but I enjoyed
The Sound of Sirens, The Twelfth Apostle, Five Dead Rooks and The Murder Diaries too
I started reading you mainly because I live in Hawarden and I searched to find an author who based his detective novels around Chester .... and found you !!!
I had the idea because my friend loved reading Peter James (Roy Grace) books and he lives in Sussex/Surrey used to be a cop in Surrey police force so loves the fact that his novels are based around the area he lives.
I do also enjoy Peter James books but I like yours better being set around Chester !! Ha ha
Can you let me know which of your books are based in Chester please?
Also I'm intending to read your whole catalogue (regardless of where they're based!! Lol) so which do you recommend I read next?
Thanks David x keep up the good work!
Chris.
***
Thanks, Chris - you made my day!
DC.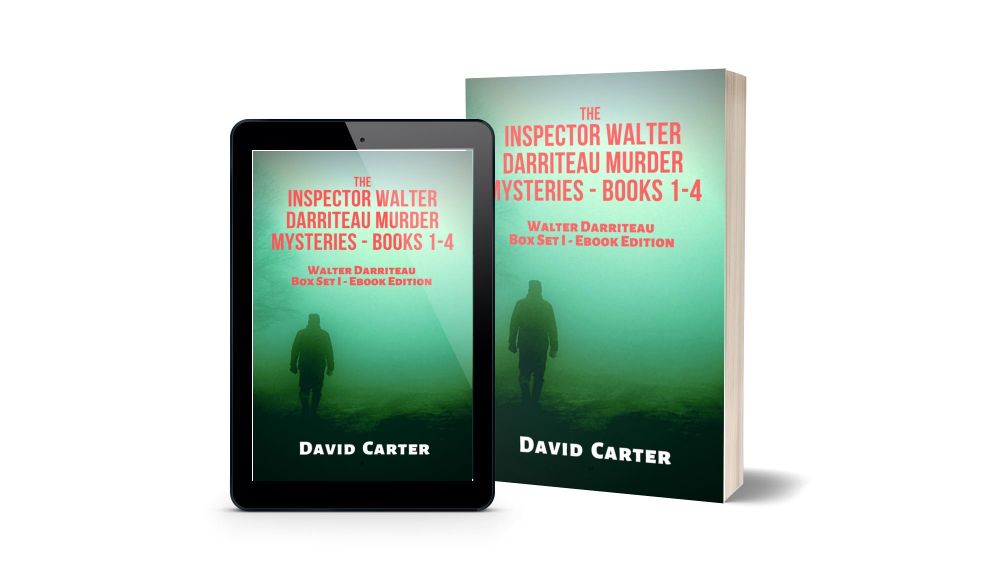 The first Inspector Walter Darriteau Box Set is OUT NOW -
BUY TODAY - READ TODAY in Ebook only.
This package features the first four Walter Darriteau cases. More than 1,475 pages,
and at more than 30% off the usual retail price what is not to like?
You can order here right now.
To buy on Amazon UK click here
To buy on Amazon.com click here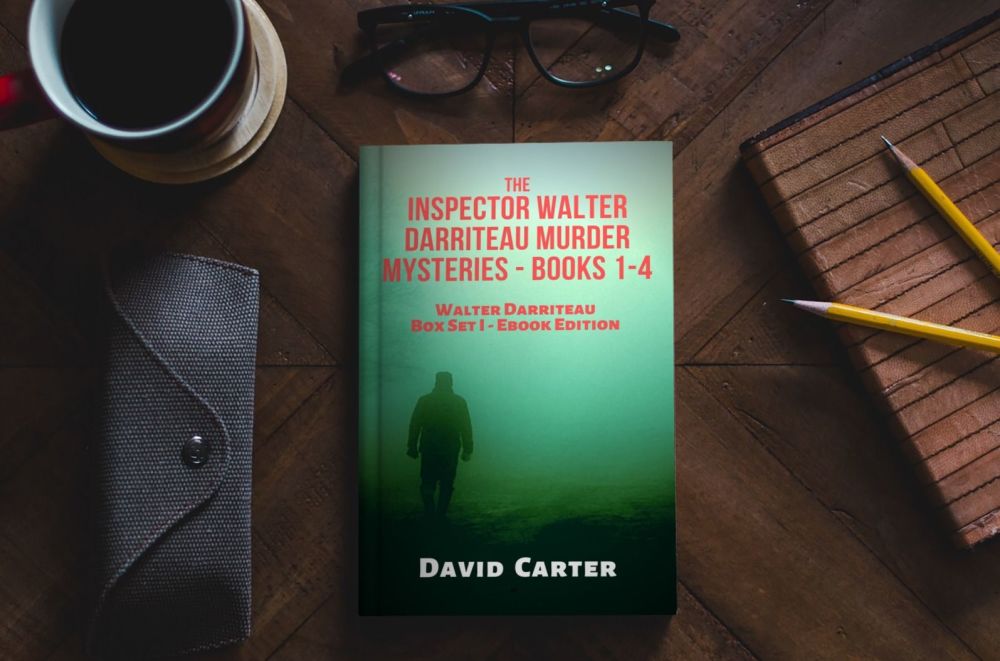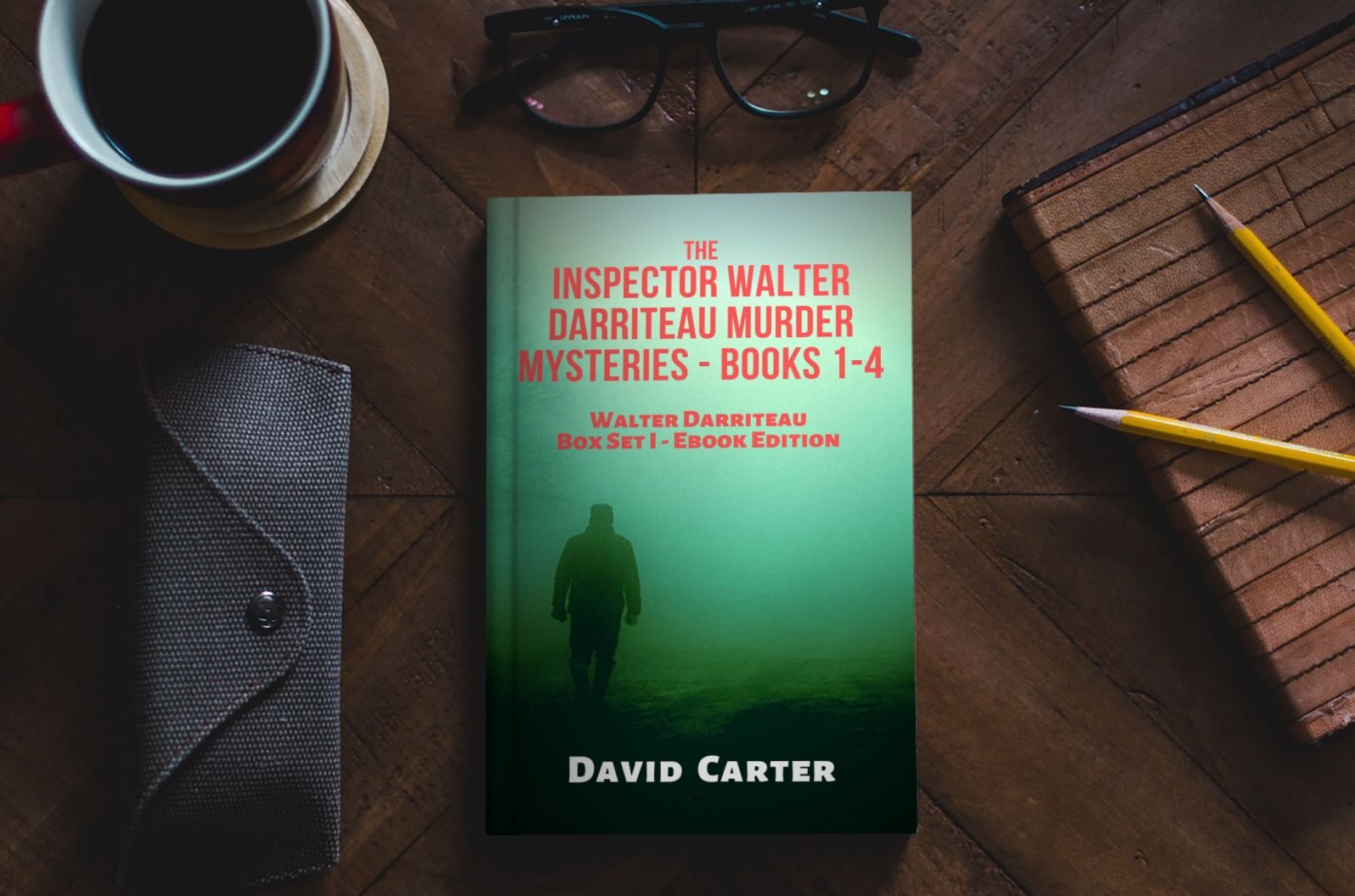 For more information on what books are included and brief reviews too please visit the Box Set page here.
Ideal for the lengthening winter nights, curl up by the fire and step into the world of Walter Darriteau and his team.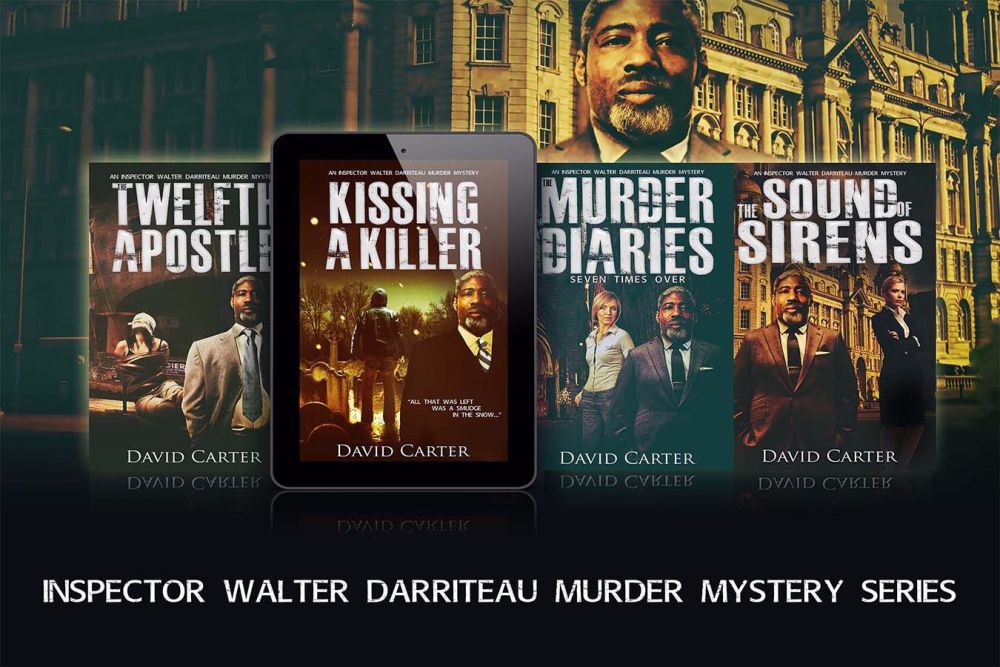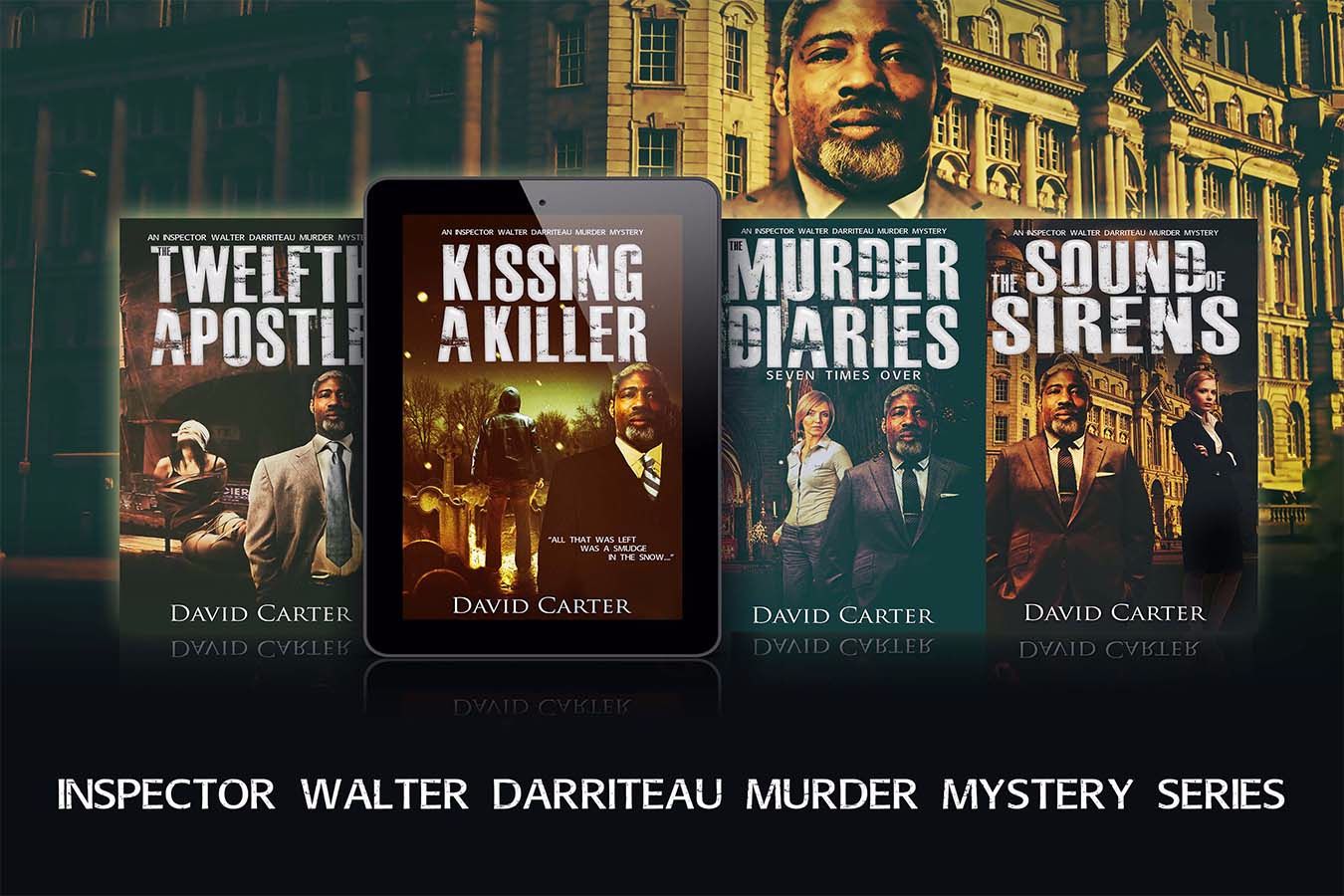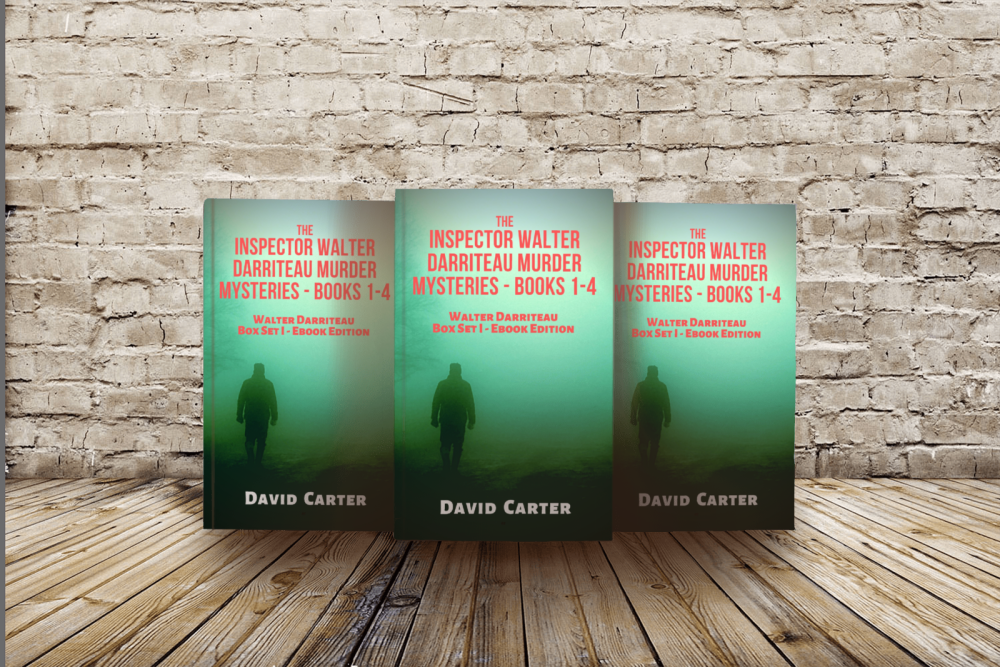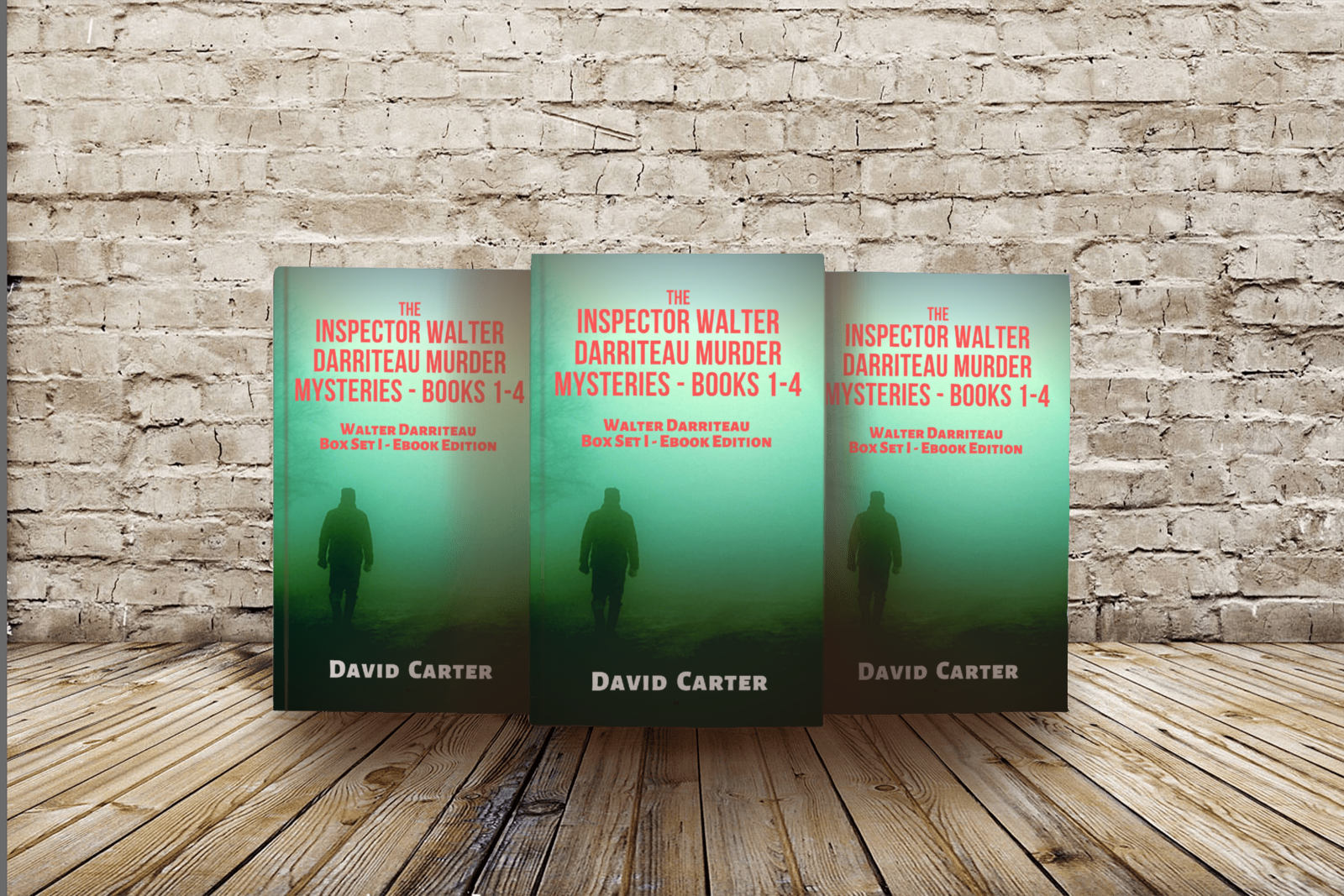 'The Legal and Illicit' by David Carter is an excellent read, very enjoyable...a definite thumbs-up! I recommend you check it out.

Reviewed by Kim Aalaie on the AuthorsDen website. 27th January 2019.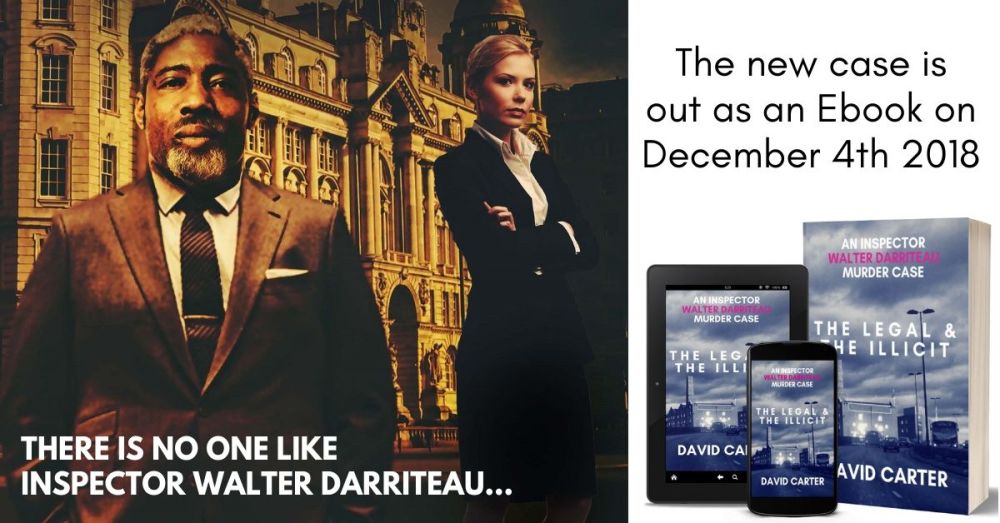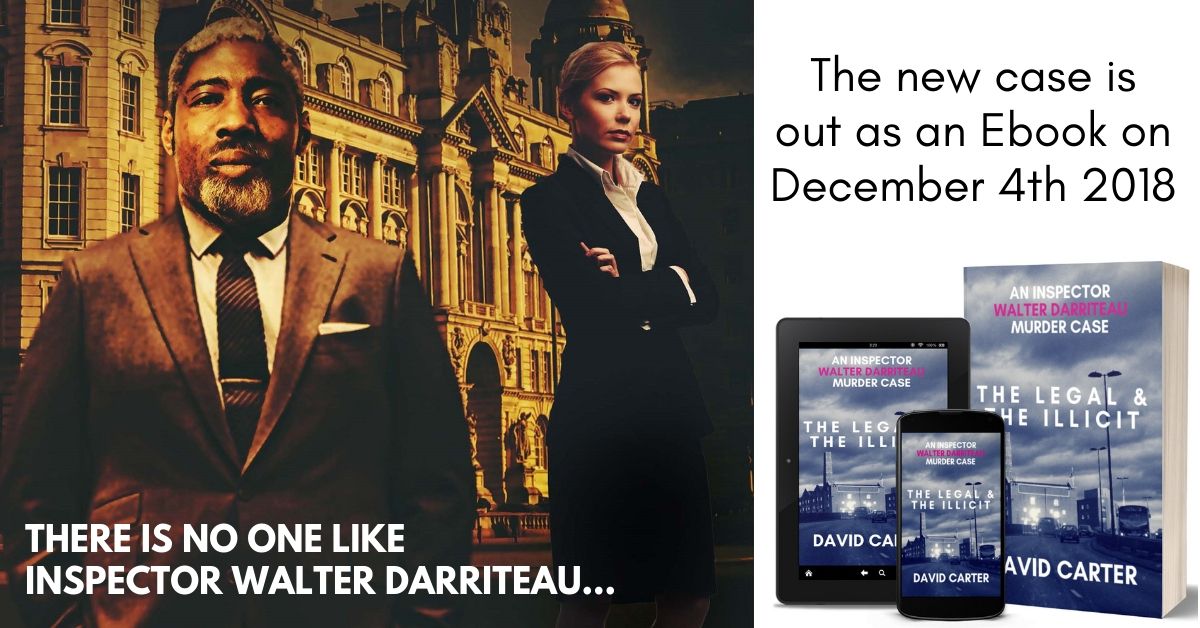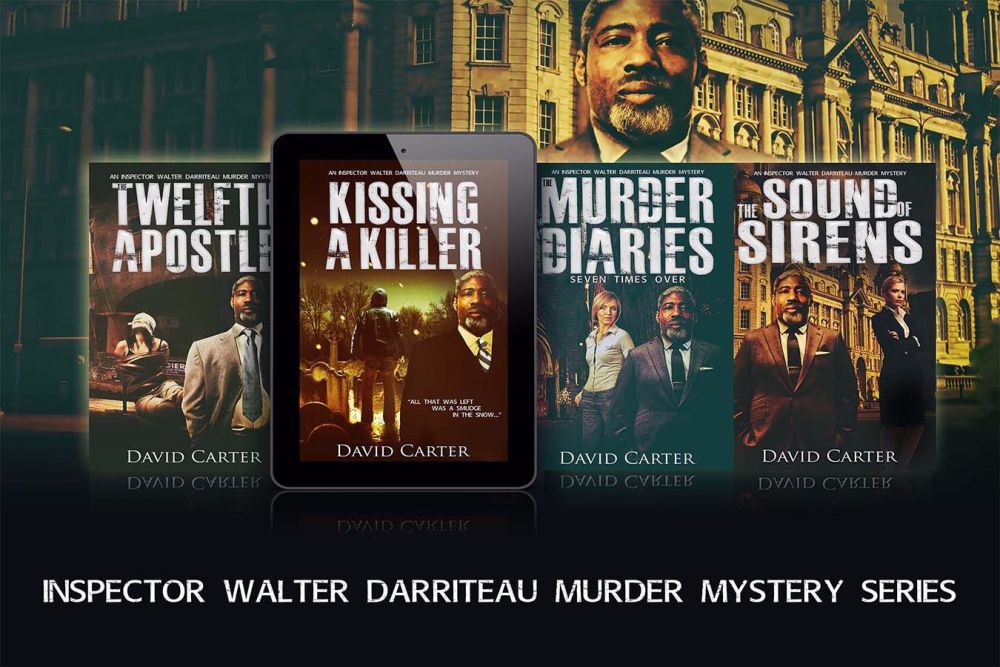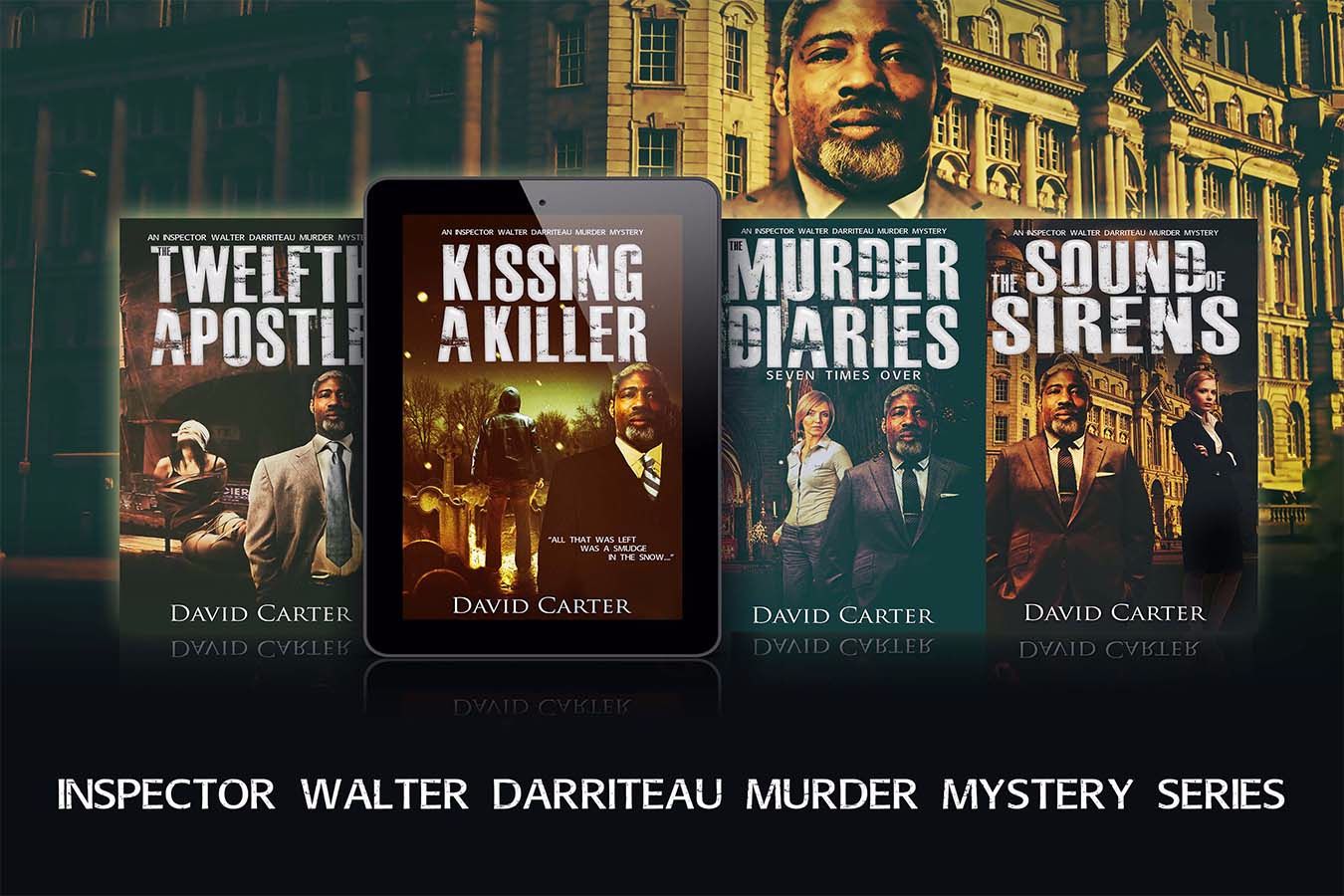 Format: Kindle Edition|Verified Purchase
Wow! So many twists and turns! Then when the culprit was revealed...such an "aha!" moment. Love English writers and English slangs. I chuckled a lot. Great read! Amazon.com review - March 2018
Format: Kindle Edition|Verified Purchase
I really enjoyed this book. Kept me reading into the early hours. Good characters especially liked Walter. Would recommend this book – Amazon UK review - April 2018
Format: Kindle Edition
Verified Purchase
Love this author can't wait for more, just brilliant.
- Amazon.co.uk Review - 5 May 2018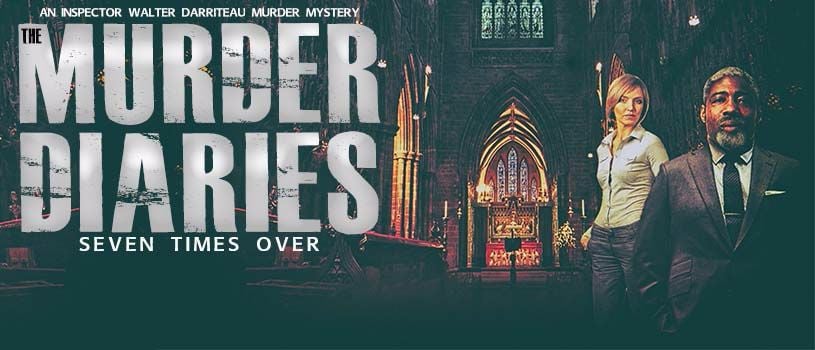 Don't Miss This One!!
"The Murder Diaries - Seven Times Over" is on SPECIAL OFFER
Check out your favourite bookstore: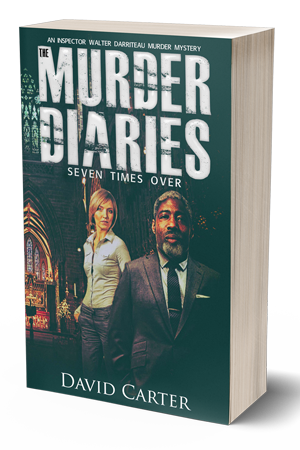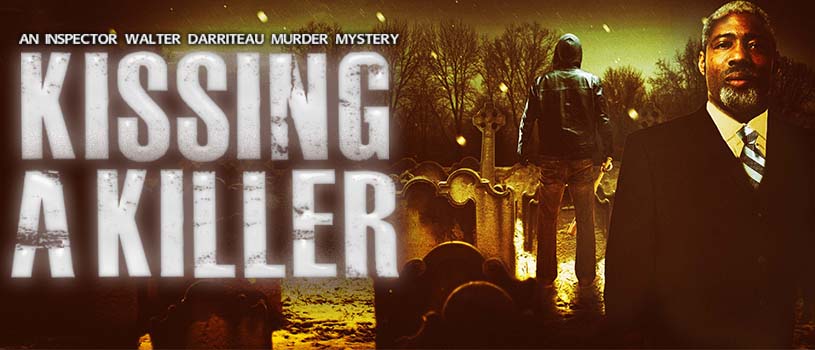 Here are a couple of links: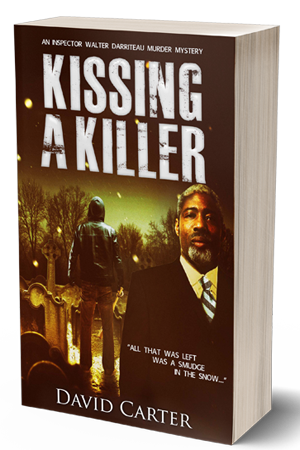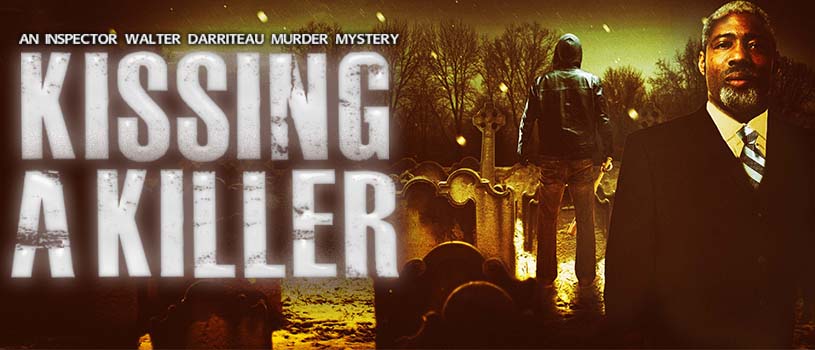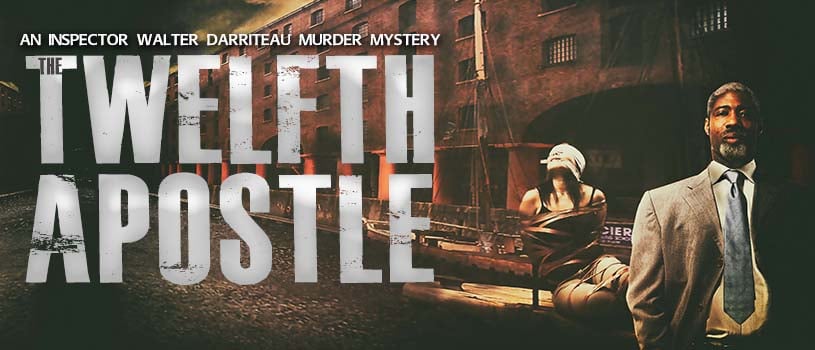 Latest News:
"The Twelfth Apostle is
Now Available
as an ebook.
here are the BUY NOW links:
Latest News:
"The Twelfth Apostle" is NOW AVAILABLE
in Paperback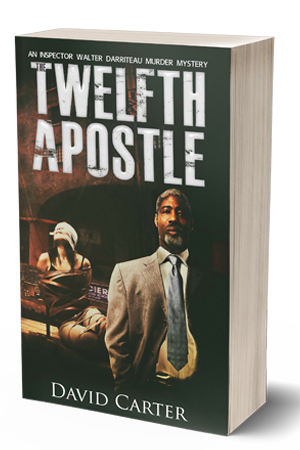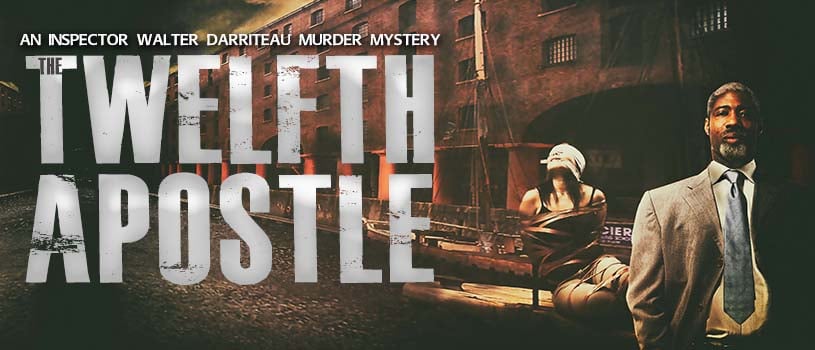 April 2015 - My book "Down into the Darkness" is out now in paperback and as an ebook on most platforms.
It's a shorter book than my usual releases running to about 140 pages, but some people seem to prefer that - a short snappy read. Please take a look at the book trailer above.
Here's a review posted on Amazon.
I've read quite a few of Carter's books now and have enjoyed them all, but I found something about the subtly and introspective nature of Down into the Darkness particularly appealing. This is a fascinating and suspenseful read which demonstrates the author's keen skill in creating and developing incredibly real and often relatable characters. From early on in this novel tension builds slowly and the feeling of mystery and that something troubling is coming is inescapable, once I had started I found it very hard to put this book down because of this. Down into the Darkness is a very enjoyable read with an original and intriguing plot and I look forward to reading more of Carter's books.
You can read extracts and purchase the book here (paperback or ebook) - and don't forget you can buy an ebook copy for less than the price of a high street coffee!
and if you do decide to buy, well thank you from me! It's appreciated.
And here's another review that's just come in:
"Down into the Darkness" is a horror story that's more about instilling a creeping, atmospheric chill in its reader than it is about flashy scares.
The narrator's voice in "Down into the Darkness" is strong and distinctive, with a conspiratorial tone; from the start, he freely admits to gossiping and as the reader you're drawn in, wondering what secrets he will reveal about those he shares the house with. As the book goes on, you're lulled a bit—it seems Tony leads a normal life and is a generally nice guy, if a bit of a loner. However, as he begins to fight against the vermin you sense something dark and malignant rising, and the suspense starts; the ending is a gory shock with a gruesome postscript to hammer it home. The humor and everyday realism mixed throughout the book—from Tony's wry commentary to the Riches to Derek—makes the horror element all the more shocking.
I would recommend "Down into the Darkness" to readers who like intelligent horror; this story leaves a lingering sense of disturbance long after the last page is turned.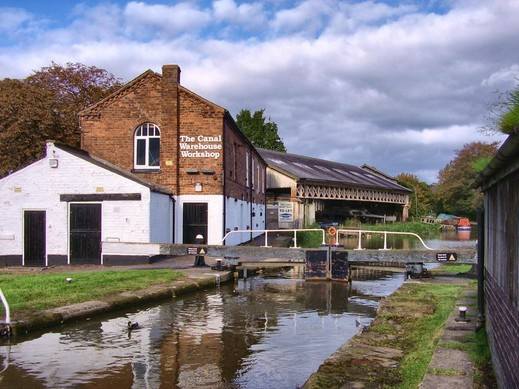 Inspector Walter Darriteau often goes down to the old canal in Chester, simply to think.
Or you can contact me on any matter anytime you like via the Contact Page by clicking here.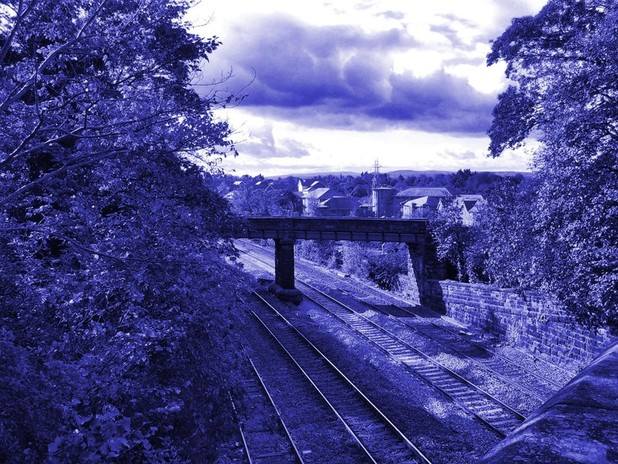 In The Murder Diaries - Seven Times Over, there are not one but two suspicious deaths on the railway!