The Legal & the Illicit
OUT NOW!
The Legal and the Illicit
There are not too many new cases on Inspector Walter Darriteau's desk. Perhaps it's inevitable he thinks of old cases and cold cases and sad cases and nutcases, and that always brings him to the DC Suzy Wheater affair, and what an horrific business that was.
Lisa Greystone travels to the Greek islands. It's her final stab at freedom prior to her marriage to commodity heir, Midge Ridge. She meets bar owner, Nicoliades Emperikos, and after a few drinks allows herself to be taken back to his house, and his bed, but is it rough sex, or something far worse?
The Ridge family and the Ridge businesses are doing just great. Crushing rivals, stealing their best staff, bankrupting competitors, sowing the seeds of jealousy and hatred, creating enemies to last a lifetime. Everything is going swimmingly well.
"The Legal & the Illicit" is a story of power, money, greed, naked ambition... and murder, with eight strong female characters eagerly awaiting their chance to come to the fore.
And behind it all is Inspector Walter Darriteau, thinking, pondering and working out what the heck is going on, and what makes this driven family tick.
This book takes you on a thrilling ride through the world of big business, commodity trading, high finance, and ugly power, where threats and violence and even murder are all on the cards - a hectic world full of desperate men… and incredibly ambitious women.
Walter Darriteau makes a welcome return here in this sixth case. "The Legal & the Illicit" is available in paperback and as an Ebook on most formats. It's a chunky page turning read running to 430 pages.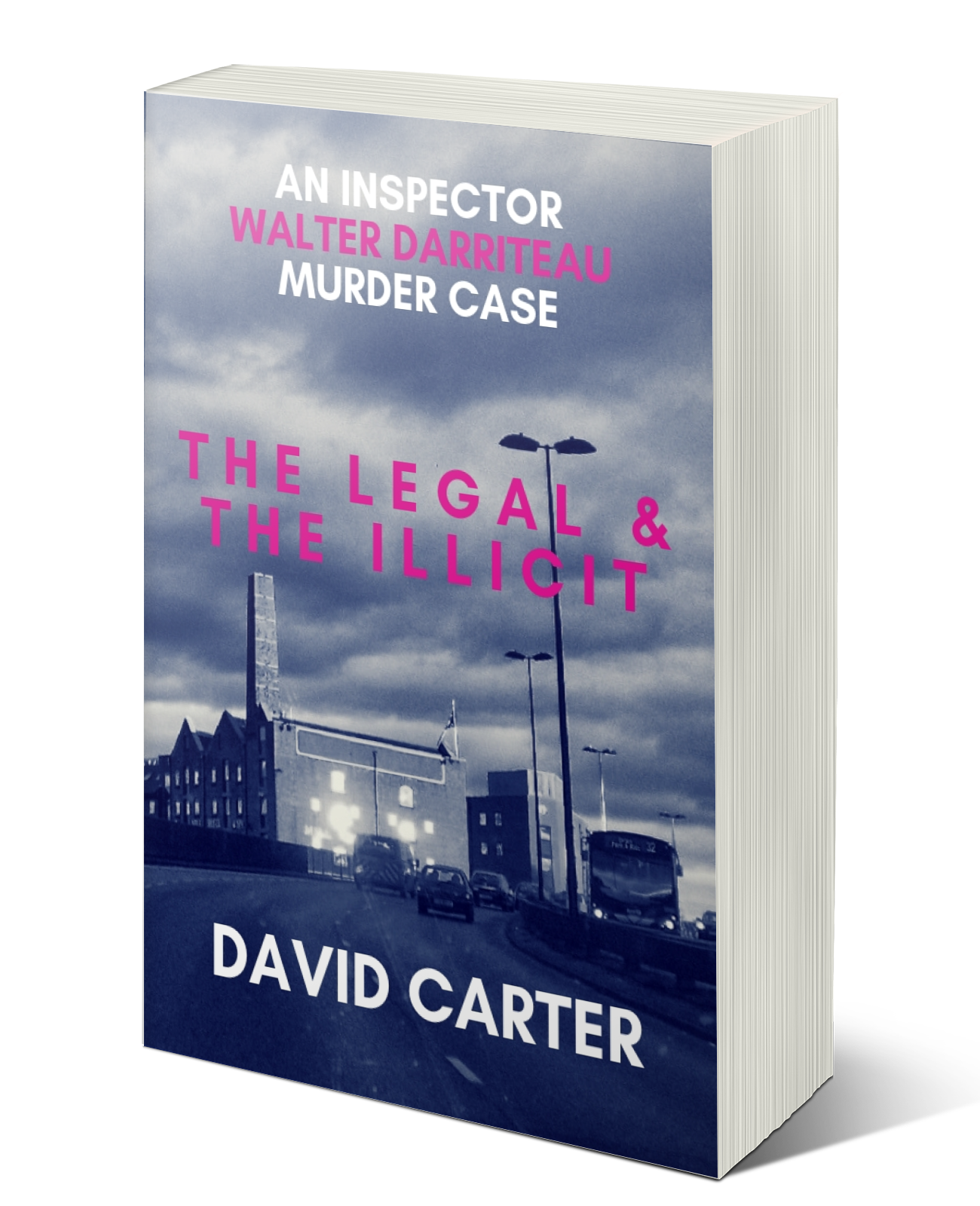 Reviewed by Kim Aalaie on the AuthorsDen website. 27th January 2019.
An amazing novel concerning the saga of the Ridge family. With each character having their own place in the story, the generations are well developed. I loved the format of switching from generation and back again to another. The story line flowed well and I enjoyed certain characters of each generation.

The story touches on numerous subjects from love and loyalty, to betrayal, power, money, crime, greed and murder. There are also many unexpected twists and turns throughout the story that keeps the reader on the edge of their seats.

'The Legal and Illicit' by David Carter is an excellent read, very enjoyable...a definite thumbs-up! I recommend you check it out.
*****

"This is a weighty novel for those who appreciate ongoing tension, excitement, revulsion, violence, mystery across generations, being all the more intense for the wait whilst the whole picture emerges. The story is very well considered and works well, for David Carter's chirpy, fast delivery keeps the pages of this saga turning.

Another great read from an author whose writing talent allows him the freedom to cross genres very successfully to produce a very tense, thrilling and enjoyable read, even if you are like me, squeamish and readily horrified. It's a slice of life not many of us would choose I'm sure, but it's also an experience. I can but highly recommend this book."
- Margaret Henderson Smith – Author of Amber and The Turn of the Tide.
OUT NOW!
Click here to Buy on Amazon UK
Click here to Buy on Amazon COM
Click here to Buy on Amazon Canada
Click here to Buy on Amazon Australia