True Stories of D-Day by Henry Brook - Book Review
True Stories of D-Day by Henry Brook – Book Review.
This year (2014) is the 70th anniversary of D-Day, otherwise known as Operation Overlord, the greatest sea borne invasion in history, and destined to remain so, possibly forever.
This 160 page book is a great reminder of the heroism of so many of those guys who set out from ports around here in the south of England bound for the French coast seventy years ago, so many of whom never returned.
The book is published by Usborne Publishing who specialise in educational titles and books for the young, and I guess this book is aimed at older children, but it is in no way just for them. Even for seasoned D-Day experts there is plenty here to keep the reader interested.
The book includes the personal stories of brave highly decorated individuals, British, American, and Canadian, who went beyond the call the duty to ensure that the invasion was ultimately a success.
Also included is a number of interesting illustrations by Ian McNee that help to bring the stories so much to life, plus a useful small glossary at the end to keep you up to speed with all the forces jargon prevalent at the time. For example do you know what PIAT's, BIGOT's and BAR's are? And they are nothing to do with after hours drinks either! The glossary certainly helps with that.
The book is well written, easy to read, educational, and just plain interesting and hard to put down and I can't recommend it enough. If you want an easy starter book that will tell you and your friends and colleagues what the D-Day landings were all about then "True Stories of D-Day" is certainly the book for you.
Review Extra:
My father was at D-Day. He would have been 26 at the time and in his prime. He was in the Royal Navy and he often told me that all night before the first wave of troops went in at 6.30am he was minesweeping off the French coast.
I always imagined that he was probably involved in a flotilla of maybe five or six ships sweeping up and down the coast, but this book puts all that into perspective.
Can you imagine that there were in fact an amazing 230 allied minesweepers, according to this book, hard at work clearing the way for the assault craft? (And after doing a little bit of additional research I have even seen a report that as many as 255 craft were employed minesweeping throughout that night!) That figure alone makes clear what a mammoth invasion project Operation Overlord really was. Can you imagine the sight of 230 minesweepers going about their business? It is just unimaginable! One thing is for sure we will never see the likes of it again.
"The True Stories of D-Day" by Henry Brook, is all about those heroic landings on the Normandy coast from seventy years ago. It is a wonderful little book that deserves to be essential reading in all schools today, and I hope it is.
Here is a picture of my late dad, and just some of the medals he acquired throughout his life. I say just "some", because others he gave away, like the BEM he received, but gave to the window cleaner when he didn't have enough change to pay the guy! Can you imagine that? And like so many of his generation he was loath to talk about his exploits at all. Kept most things bottled up inside him and that was such a pity.
This one is for you, dad, and thank you.
Here is the man himself...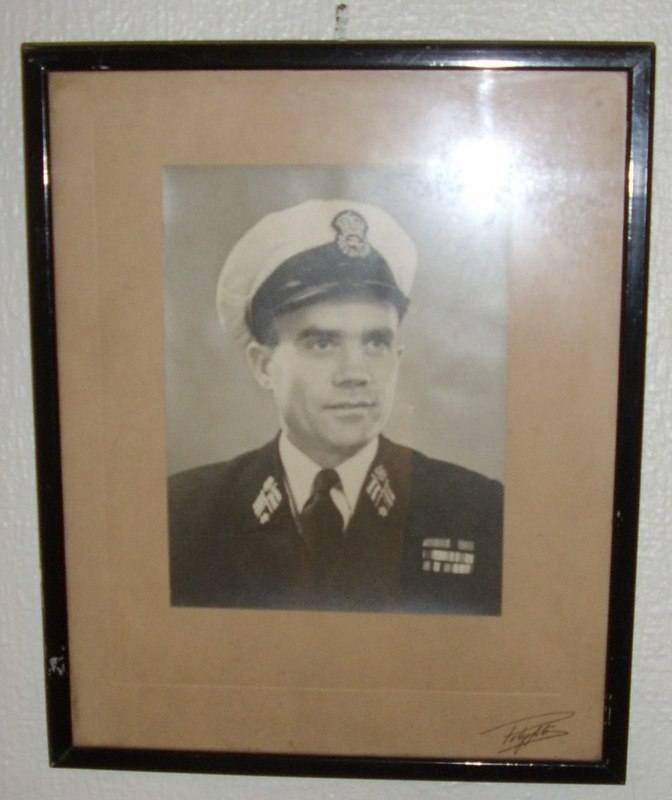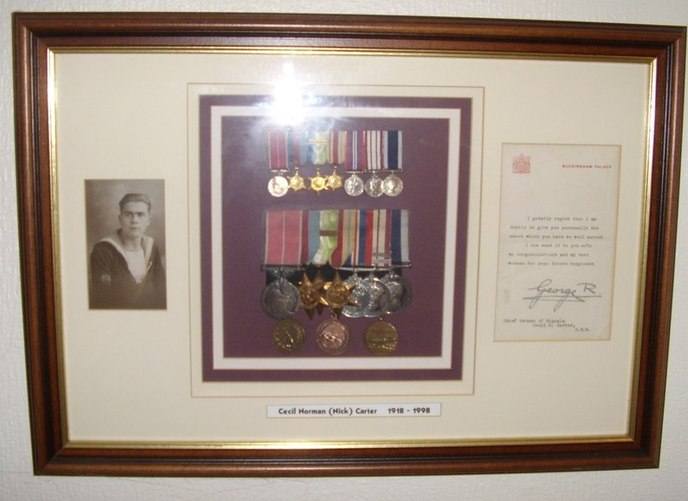 Cecil Norman Carter, BEM.
1918-1998. R.I.P.
God Bless.
Video of the D-Day Landings
Here is an amazing video of the D-Day landings. It covers a lot of the same ground mentioned in the book. It also looks at the conflict from both sides with interviews from some of the survivors. It runs for an hour and a half, but it is well worth it. Do watch if you can: