FREE Thrillers & Suspense Novels Available For A Limited Time!
Posted on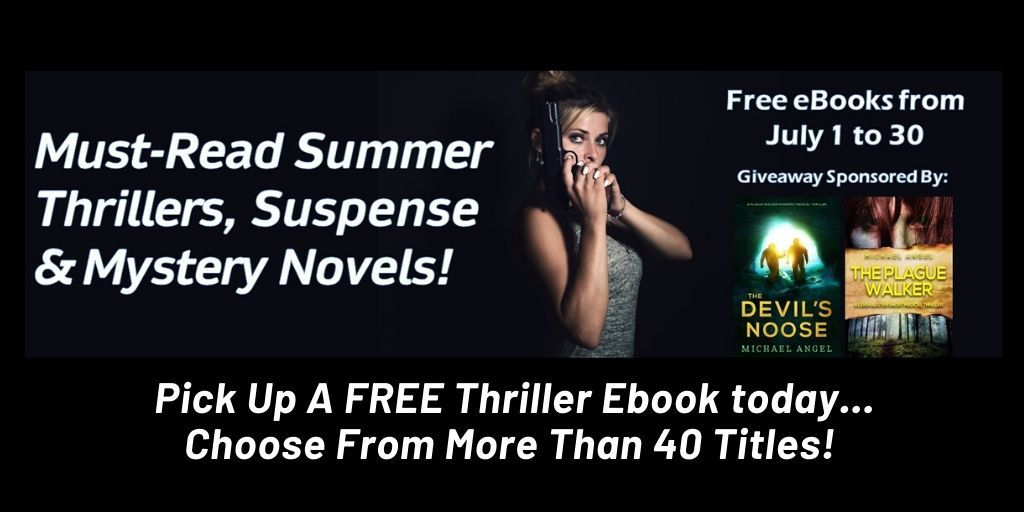 Here's your chance to grab more than 40 thriller and suspense stories from some of the best indie writers across the world.
They are all quite FREE, no credit card required, and you can have as many or as few as you wish.
This is a time limited offer - this opportunity will close on July 31st 2020 - so if you're interested in any of these enticing books, don't hang around. Take action today.
To see more information and to receive your FREE reading TODAY CLICK HERE to see what titles are available.
Here's the link again: