The New Inspector Walter Darriteau Release for 2020...
Posted on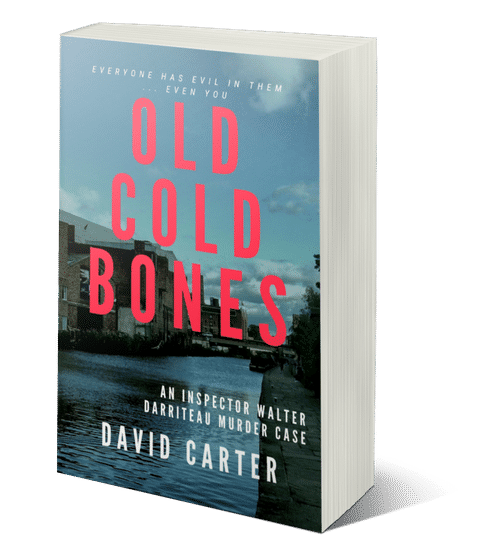 There's Evil in all of us – Even You.
"OLD COLD BONES" the NEW Inspector Walter Darriteau book is released on August 27th 2020 and explores that evil!
This is the eighth Walter Darriteau case and is now available to pre-order on Amazon. It's a chunky book too running to more than 500 pages so if you enjoy longer reads this is the one for you.
By the way, if you're a KU fan "OLD COLD BONES" will be available in KU as well.
The book follows the story of Madeleine Martello from ages five to sixty-five, and explores how anyone can become drawn into evil ways.
Walter and the team will have their work cut out to make sense of it all.
If you're new to Walter Darriteau, the books are primarily set in the north-west of England and all eight are standalone novels.
The first book in the Series is called "The Murder Diaries – Seven Times Over" and you can check that one out here, or if you like something more substantial take a look at the Walter Darriteau Box Set that gives you four complete books at a great discount.
But to make sure you don't miss the new one, "OLD COLD BONES", take a trip here and place a pre-order and you will get the book on the very first day of release.
Incidentally, I gave a pre-publication copy of this one to a reader/writer friend of mine and asked what she thought of it. In a word, she said, "Unputdownable" which was very kind of her. But you can make up your own mind by reading the book too. I hope you like it!
Click here to secure your copy of "OLD COLD BONES" on the day it is released.