Inspector Walter Darriteau Box Set is OUT TODAY!
Posted on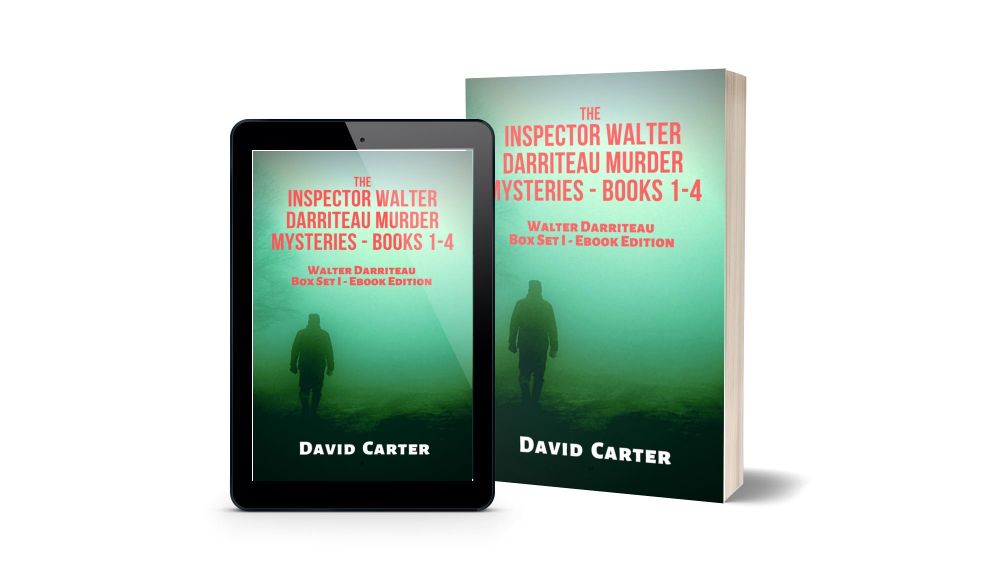 The first Walter Darriteau Box Set is released today (November 14th 2019).
The Box Set features the first four books in the series, namely:
The Murder Diaries – Seven Times Over
The Sound of Sirens
The Twelfth Apostle
And Kissing a Killer
This Box Set is available on Amazon, Apple iBooks, Kobo and Nook, plus other book retailers too.
The whole package features more than 1,475 pages and these are the full books too, not abridged versions.
And at more than 30% OFF the usual retail price there is a nice saving there for you too.
If you are looking for a chunky series of books to dive into during the long dark nights of winter, and if you enjoy English detective novels, then this book package could be the one for you.
You can see more information about this Box Set on the Box Set page by clicking here, or you can go straight to the Amazon sales page by clicking here.
Thanks for stopping by, and I hope you have a great day,
David.