12th Apostle Book Trailer
Posted on
The Twelfth Apostle Book Trailer
Here's a book trailer we did for the Twelfth Apostle last year that never saw the light of day because we changed the cover and it didn't kind of fit, but it's interesting nonetheless, so here it is anyway:
"The TWELFTH APOSTLE" - The NEW Inspector Walter Darriteau Murder Mystery by David Carter
Hope you liked that.
Here's how the newer cover came out: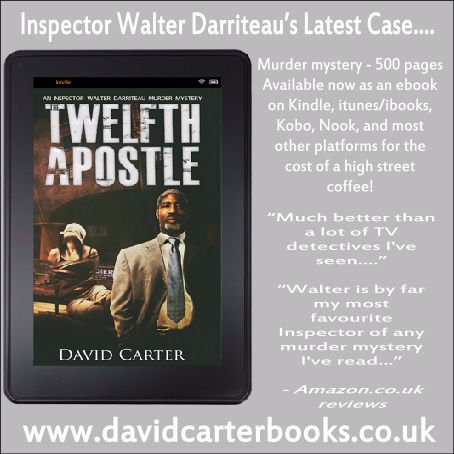 The book is also available on Apple itunes/ibooks, Kobo and Nook if you prefer those platforms.
FREE Inspector Walter Darriteau Mystery Ebook
And don't forget you can get a free Inspector Walter Darriteau mystery right now simply by signing up for my occasional booksy newsletter here
So don't forget to do that before you leave this page.
As ever, thanks for reading and have a great day,
David C.