Hampshire Evacuees - Book Review
Posted on
Hampshire Evacuees by Eric Wyeth Gadd - Book Review
What a fantastic little book this is.
Some of the descriptions of air raids on New Milton brought tears to my eyes.
All my dad's family resided in New Milton throughout the war, except for the "big boys" of course, who were away fighting, including my dad in the RN. - Cecil (Nick) Carter.
I particularly liked the description of the cricket match on the Rec sharing the field with the Home Guard who were doing rifle drill, followed around at every step by young boys with their bows and arrows, aping their seniors. Wish I'd seen that!
I played cricket and football on that same Rec barely fifteen years later, not having a clue at the excitement and exciting, and downright dangerous times that had taken place on that very same ground.
The death through bombing of the evacuated family from Southampton to Vincent Road really cracked me up!
If you have any interest in evacuees, World War II in general, or New Milton and Barton-on-Sea, this is an essential little book to acquire.
Lest we forget.
Highly recommended.
Follow me on twitter @TheBookBloke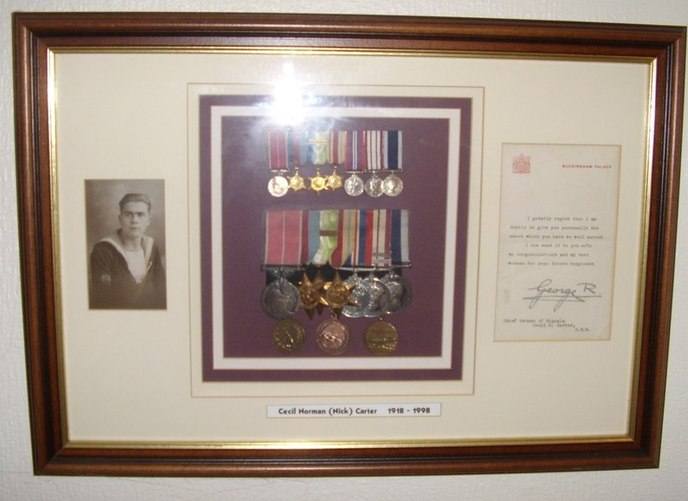 Dad's Medals - the most important one (the BEM) he gave to the window cleaner to pay the bill when he had no cash in the house!