Walter Darriteau in Nantwich!
Posted on
Walter Darriteau Spotted in Nantwich!

Well, not literally perhaps, as you may know Walter is my fictional detective, but you will now find the Walter Darriteau murder mysteries, "The Sound of Sirens" and "The Murder Diaries – Seven Times Over" on sale in the Nantwich Bookshop at 46 High Street, Nantwich, Cheshire.
And if you haven't yet visited Chester and Nantwich then I am sure you would like to, for both are ancient places with so much interesting architecture and history.
Check out the Crown Hotel in Nantwich for example, an old pub/hotel that has been there since the year 1583, where they do a mean pint of bitter and a comfortable bed, and do call in at the independent bookshop too, while you are in the town where you will find lots of interesting things to read.
Happy reading,
David Carter.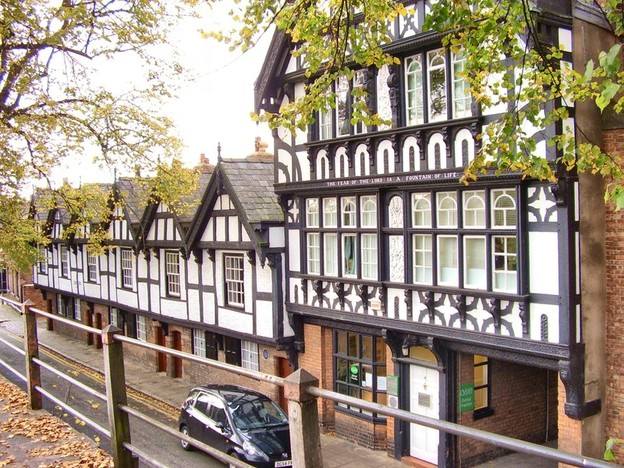 This pic is a scene in Chester taken from the city wall and features the typical Cheshire black and white architecture -
I do have lots of pics of Nantwich too, including the very fine church - I will have to dig some of them out and put them up on the site.