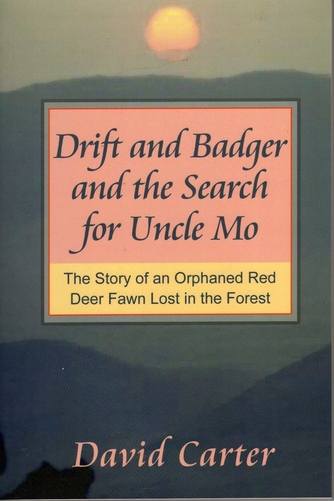 I thoroughly enjoyed this charming tale set in the beautiful New Forest. Older children will be enchanted by the story as will those adults who are young at heart. Also, younger children will be enthralled by the story if read to them with minor editing of some of the more adult themes.
A plot involving a red deer fawn teaming up with a kindly badger for a scary journey to the ominously named 'Black Woods' may not, at first glance, sound a particularly riveting read for a 57 year old but, despite my best intentions, I have to say that I found myself drawn into David Carter's gentle and charming story of the animals that live in the forest.
And a 7 or 8 year old would, of course, be totally captivated by it all.
This is a simple story, but I think it works for 2 main reasons: firstly, the author clearly has a genuine love of the natural world, and this shines through; secondly, he's very good at characterisation - nothing complicated, but very easy for readers of all ages to empathise with the creatures that inhabit this fantasy world.
'Drift and Badger' isn't trying to be an 'Animal Farm', but it is a good bedtime read for both children and adults alike.
And yes, I'd be up for reading a sequel!